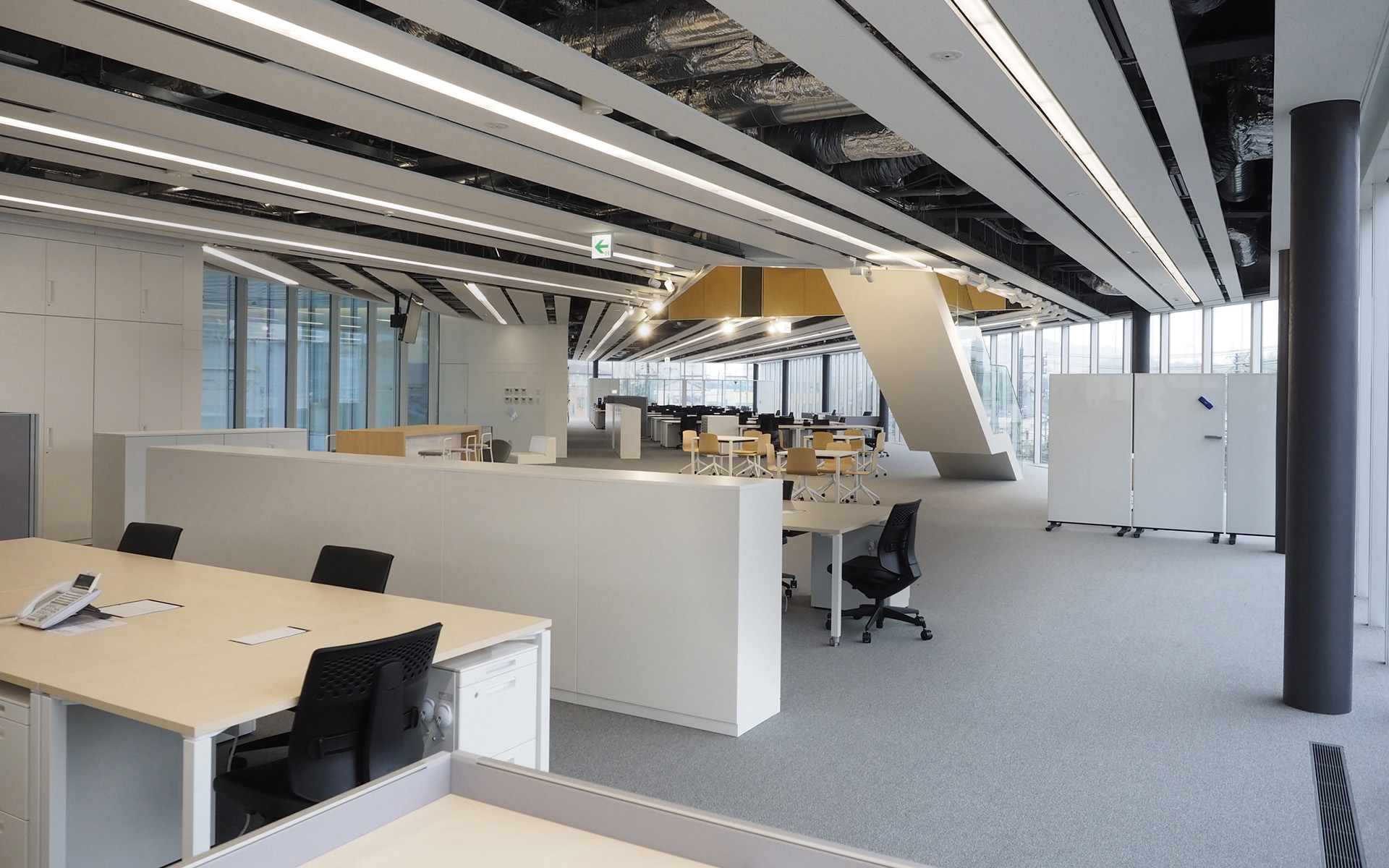 "Breakthrough"を生み出す
ワークスペースに壁はいらない。 This "breakthrough" workspace
eliminates the need for walls.
つながっているのは、"IT"だけじゃない。

Connected by more than just "IT".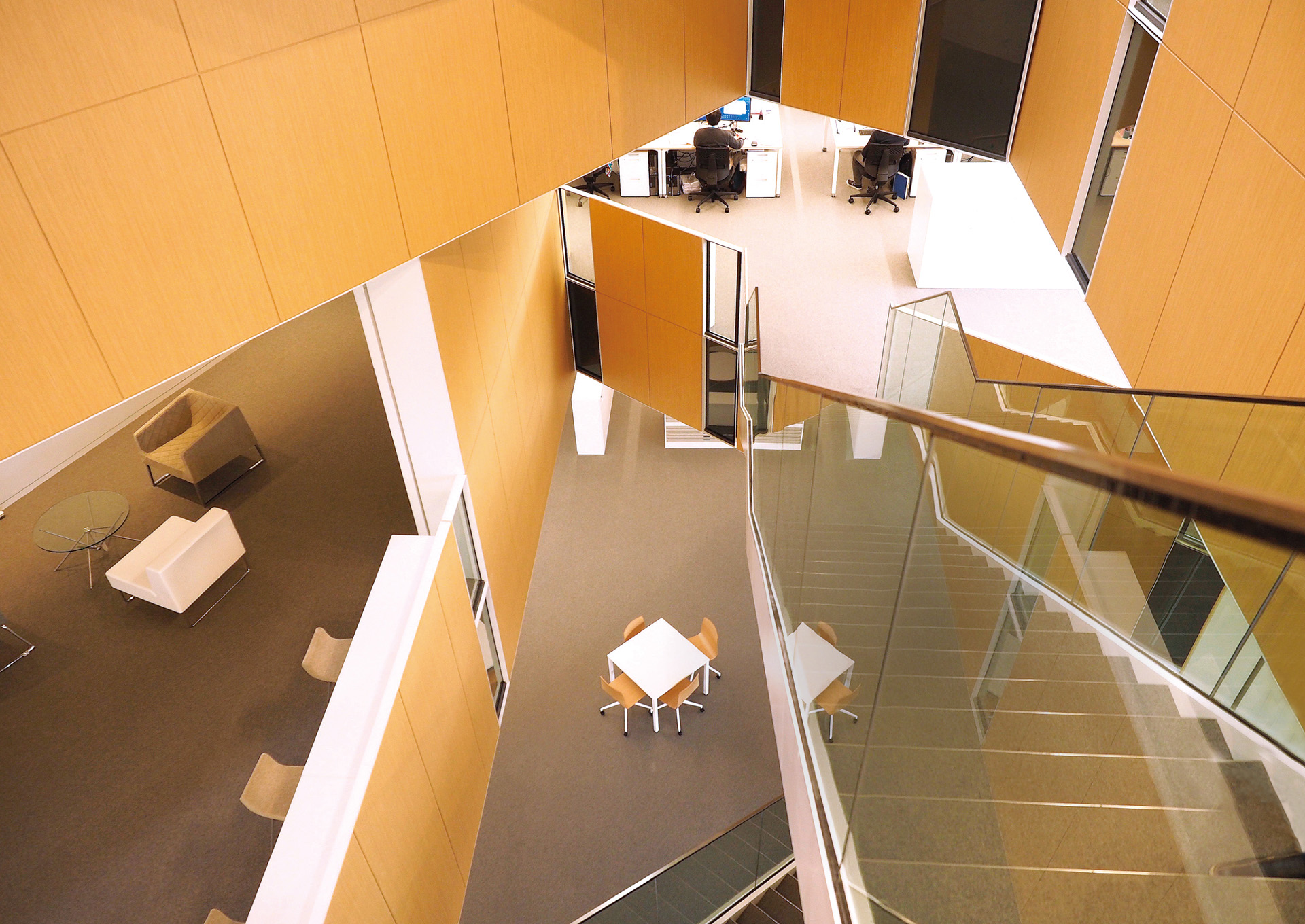 その空間は、人の気持ちまでも
結びつけていく。 This space even connects
hearts and minds.
いつでも、どこでも、"議論"は始まる。

"Discussions" can start anywhere, any time.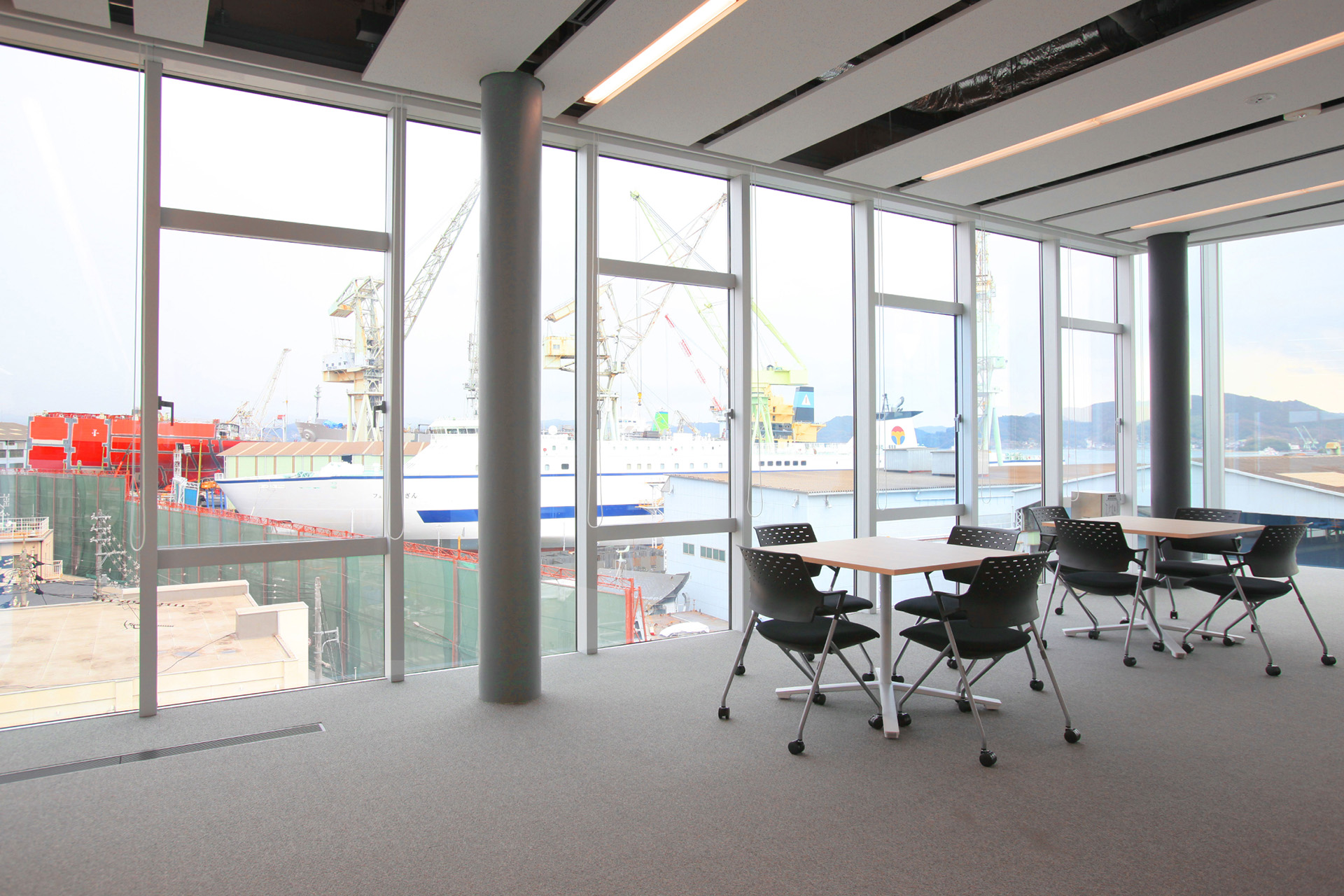 壁のない開放的なオフィスは、
現実と仮想空間を結ぶ。 This open office area, free of walls,
serves to link reality with virtual spaces.
全ての社員を、もっと近くに感じる。

All our employees feel even closer to each other.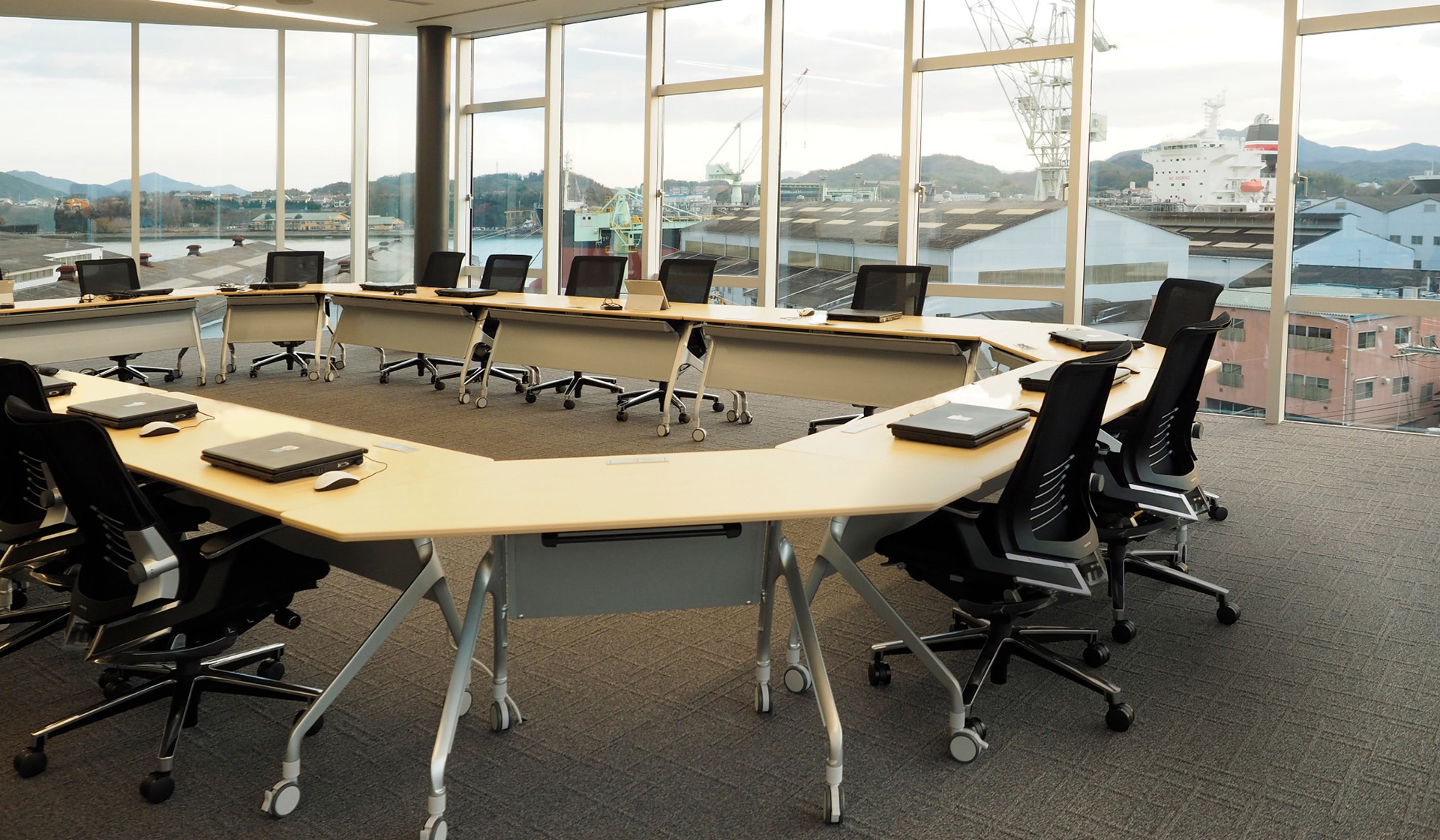 会議は"現場が見える空間"でおこなわれている。 Conferences take place in this excellent
"shipyard-view" space.
関わる全ての人がより力を発揮できる空間に。

A space where everyone can display their capabilities
and fulfill their potential.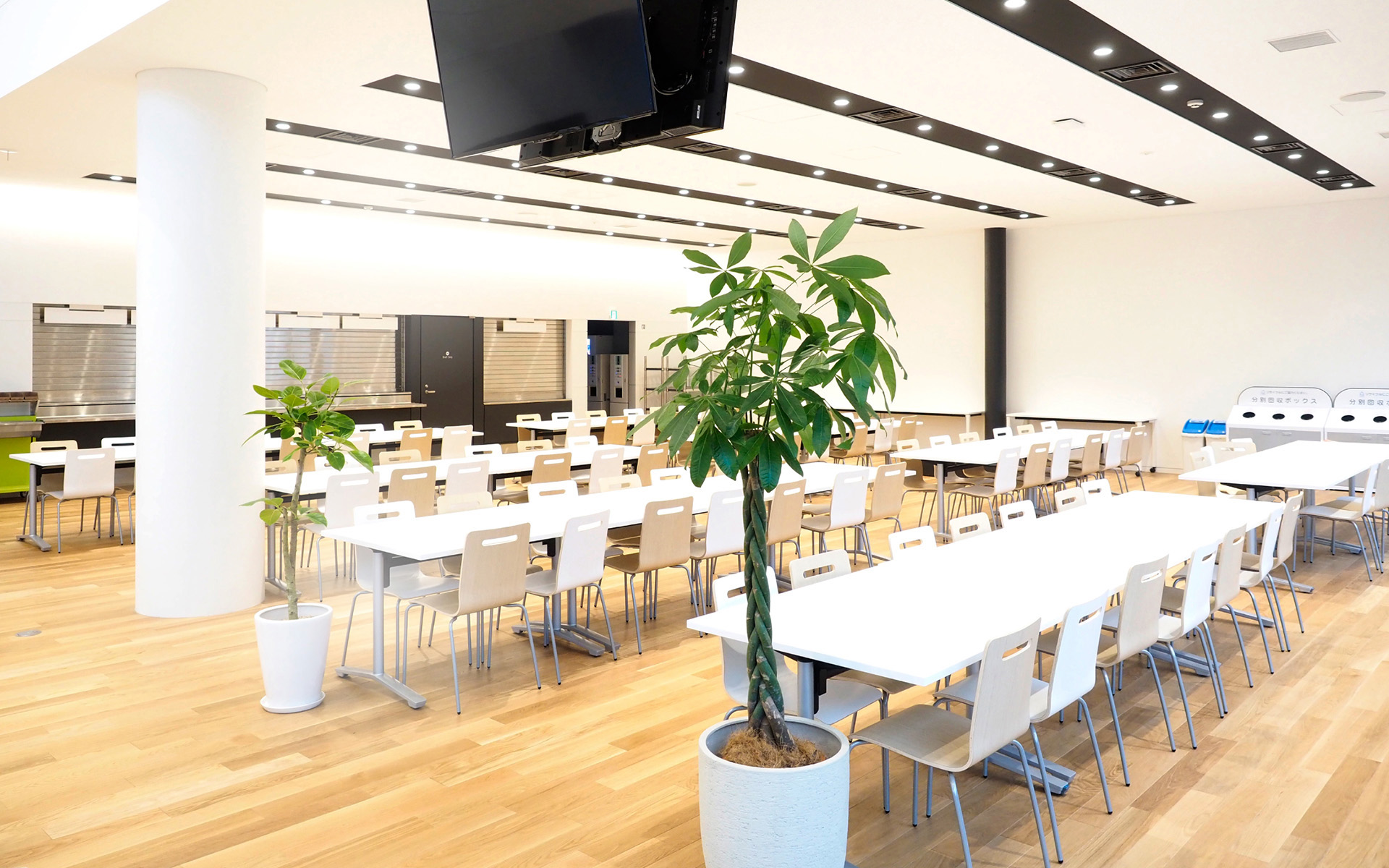 開放感のあるCafeteriaから
寛ぎとモチベーションが生まれていく。 The open cafeteria provides
both relaxation and motivation.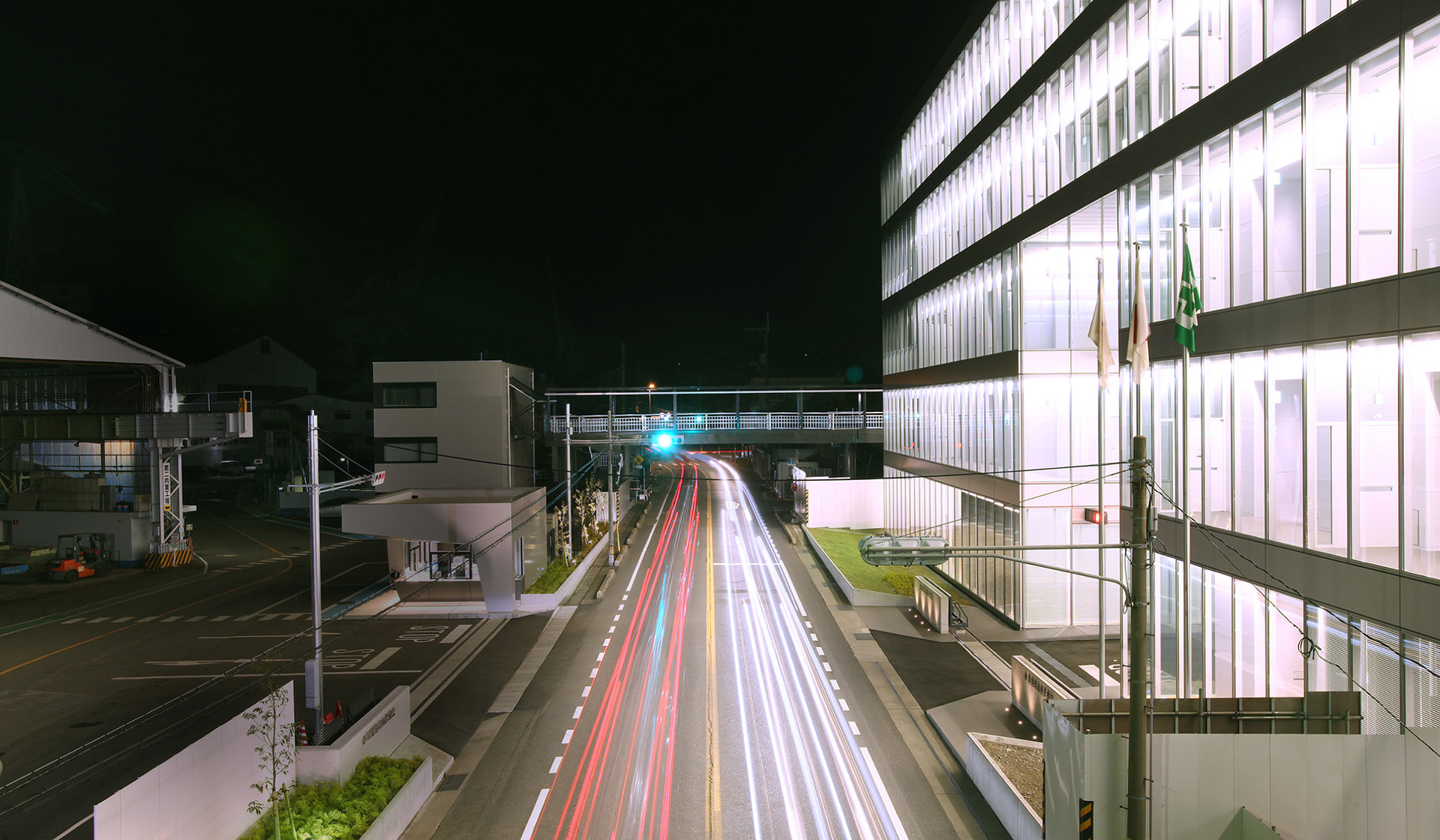 ONOZOブランドのソフトとハードを結ぶ
双方向の流れは、相乗効果を生む。 Synergy is created by connecting the hard and soft aspects
of the ONOZO brand in a seamless two-way flow.
ONOZOブランドをダイレクトにつなぐ。

Directly tied to the ONOZO brand.